WOWZA, long time no talk. Don't worry it's not you it's me.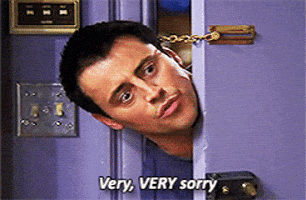 These desert days have been flying by and now that we are all comfy with one another, the off days have too.
Hitch #4 took us to a new campground within the upper Mojave. We set up to light drizzle and a nice rainbow but low and behold, the winds threw us for a loop that night. I'm talking rain, snow, and 40 mph gusts. I received a text to "grab Amanda and get in the truck" at around 5:45AM which I read immediately granted I never fell asleep in the first place. Because of the weather implications, it was decided we tear down and work out of the Ridgecrest house for the rest of hitch. A bummer because I would always rather be camping but some of the tents' rainflies had ripped in half. Seriously. Not mine though.
However, it did take me all night to muster the umph and bear the freezing winds in order to make a long enough rope out of my rain ties to wrap around the Joshua tree nearby, and hold my poles in place. It worked wonderfully but this all happened at around 5 AM..
*halfheartedly pats self on back"
Still proud of my Kelty though;
Once we had settled into the house, we worked a half day doing erosion control along a ridge-side. We dug out 4 large steps, laid out a "geotech" tarp along them, and then topped it off with "H" buttresses at the bottom. Essentially these were small fence lines at the end of the steps with extra side posts that formed an H when the wiring was done. We did this in four spots over the course of a couple days. The last day at this location involved rock work. A front loader would drop off a load of boulders and we would organize them within the steps we had built prior. The area we were working in had very deep washes from rains, and our project partners talked about several flooding incidents that had happened recently. Essentially, these rocks would help keep the soil in place in heavy rains, and the buttresses would in turn keep the rocks in place. Boom.
Our mid-hitch off day took us to Death Valley National Park! We made a short and sweet hike to Darwin Falls, an actual waterfall in the middle of the desert. It was amazing seeing the vegetation turn more lush and green as we neared the water. After the falls we had just enough time to check out a valley overlook, where navy jets planes regularly swooped through.
Hitch #5 back at our normal campground and back on that vertical mulching grind. You'd think wandering around the desert, plucking branches, and replanting them into the ground would become old very fast but I have made peace with it. I've gotten into a groove and the days go by seamlessly. Between podcasts, music, and just silently admiring my surroundings, I feel content….all the time. Additionally, the work we are doing is so visually satisfying. It's pretty cool to see a road overrun by motorcycle tracks return to a natural look within hours, and I'm proud to say I played a part.
Our Mid-hitch off day took us to Red Rock Canyon State Park, a stunning rock formation where the southernmost tip of the Sierra Nevada converges with the El Paso Range.
We finished hitch working alongside the main road that leads from the highway to Cuddeback Lake. This road has a massive incursion (non-desginated path) running parallel through the vegetation that we began to tackle full force. Being Easter weekend we saw lots of public, some who stopped and asked about our work. I enjoyed seeing so many people on the BLM land, and those who we talked to were very supportive which is promising.
Hitch #6 and we have outreach!! Children!!! Environmental Education!!!!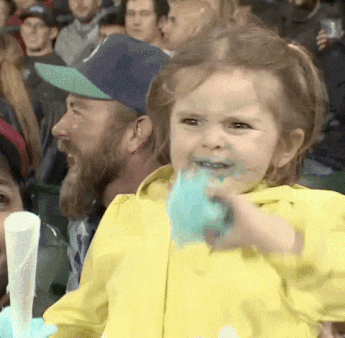 We are nearing the end of our (massive) binder, which was given to my crew leader at the beginning of the season in November. The binder outlined all the incursions to be restored and we only have a handful left – which is seriously amazing there were hundreds. We worked on them the first couple days before participating in a 4th grade field trip that Friday. The kids spent the day hiking to different stations learning about the land, its history, and its biodiversity. Of course, I talked my way into the aquatic station and had a blast guiding the kiddos through microscopic journeys with aquatic insect larva. Aquatic insects will spend up to 3 years in the water before reaching adulthood, making them excellent indicators of water quality.
Here's a dragonfly larva, with a small damselfly larva next to it. Neat-O.
Our-mid hitch off day (by now, I live for these) took us to the Trona Pinnacles, a series of calcium carbonate formations coming up from the Searles (dry) Lake Basin. Some were up to 140 feet tall !
Calcium carbonate, or tufa, is great for climbing 🙂
The rest of hitch was a little weird only because of miscommunication between project management, our crew leader, and one of the crew members. When working with a group so small one hiccup can really affect the group dynamic and therefore, productivity. Nothing a little off time can't fix though.
The irony of me, a marine and freshwater biology graduate spending months working in the desert is settling in and I love it. I'm realizing the chances of experiencing a place like the Mojave were previously slim, and I am so thankful to have this opportunity through ACE. I will have one last 8 day hitch in the desert which will include another day of outreach (!) I am hoping we will be camping out this time so I can soak up some final desert sunsets. After that I will have a short 4 day hitch on a new trail project in the LA area before my term ends. WHAT. YES. ENDS. But I'd rather not think about that.
At this very moment I'm sippin' a dirty chai at a hip coffee shop appropriately named "Refill" in downtown San Diego. The chairs are turquoise and the striated wooden tables cut at ~alt~ angles. Today is Earth Day, it's a warm 70 degrees and sunny. In a few I'll be heading to Balboa Park for EarthFair, the largest free annual environmental fair in the world. Saying that life is sweet is an understatement. I am so in love with this moment, with this job, with this city.
I'll see you after my last and bittersweet desert days. There may be tears.
Love,
Jules