During training, we were told that when we first got to site work would be SLOW, if even existent. Not just a couple days of twiddling your thumbs, mingling with officemates, organizing your desk.. but a couple months. I always knew this was going to be tough for me as I'm incredibly impatient, high energy, and easily bored (YAYYY). So, I had been mentally preparing for the turtle pace well before arriving to Inopacan.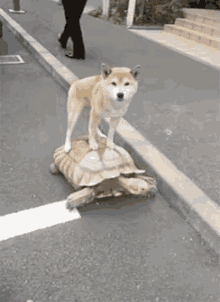 However, that first day of work I found myself in a truck full of other LGU employees, heading to a mountain barangay for a solid waste management evaluation. (That was also the day I learned we had mountain barangays) Turns out, the LGU had just begun yearly evals of all 20 barangays in Inopacan after implementing a new SWM plan a couple years prior. Every LGU department sent at least one officemate to be part of the team so as I'm sure you guessed I was promptly named an evaluator for the office of agriculture. Monday- Thursday of the following 3 weeks went something like this…
AM – EVALUATION of the barangay via house to house surveys and assessments of the local school(s). I quickly became the school evaluator for multiple reasons….
1) I could practice my Bisaya with simple sentences to the kiddos such as "Asa ang basurahan?" "Where's the trashcan?" or "Pila ang mga klase ng basura?" "How many kinds of trash?"
2) Great way to meet the kids and teachers for future environmental education projects
3) The kids freak out when they see me (in a good way) so it's just entertaining for everyone involved
NOON – LUNCH provided by the barangay council aka me answering countless questions about pescatarian-ism while eating as slow as possible to avoid being handed another plate of food
PM – FEEDBACKING session where all LGU members go around discussing their observations with the barangay council and give the barangay a final "grade". These feedbacking's lasted anywhere from 1 to 4 hours depending on the size of the barangay, number of households, number of violations, and honestly just how talkative everyone was that day. These sessions quickly taught me that; Everyone speaking Bisaya over each other for hours + post lunch food coma = Julia falling asleep. Every. Time.
Having these evaluations for the first several weeks at site was both good and bad. Good because of NETWORKING. It's imperative that as Peace Corps Volunteers we establish relationships with as many people in our community as we can. Community integration is always first while the work (successful work) will come later (much later). I was constantly shaking hands and introducing myself to fellow LGU employees, students, barangay council members, teachers, and all the local community members I bumped into along the way. It was a perfect way to become acquainted with those I will definitely be working with in the future. Bad however, because wala CRM work (no CRM work). Inopacan apparently has 7 MPAs (Marine Protected Areas) that are in desperate need of re-establishment and management (the reason why they requested a technically-inclined volunteer like yours truly). I am ITCHING to see them, assess them, and just be in the water and there I was evaluating trash for 3 weeks. Further, I wasn't able to do all the reading and question-asking I would have liked. I found an outdated CRM plan that I quickly devoured along with a handful of documents from the previous volunteer (5 years ago though..). I was just ready to start talking CRM, figure out who runs the boats, how I could get out on the water, who was willing to go with me etc. etc. I felt pretty trapped by the evaluations after a while, but too uncomfortable to ask if I could stay behind in the office. They became routine, took all day, were mentally exhausting with the language barrier, and I felt I was missing out on vital time discussing project possibilities with my supervisor and counterpart in the office.
BUT LET ME TELL YOU THE FISH GODS SAW ME SUFFERING. THEY SAW ME FALLING ASLEEP AT THOSE FEEDBACKING SESSIONS. THEY HEARD MY HEAVY SIGHS AS I LOOKED TO THE WATER FROM THE BARANGAY HALL WINDOWS.
The following week after our last evaluation was complete I came with nothing written in my agenda and no expectations. I was fully prepared to sit and stare at walls. I had reached out to a couple mentors for some advice including my batchmates, my technical trainer from PST and my (incredible) parents. Via social media, I had been seeing other volunteers get the grand tour of their coastal resources and were already participating in related activities such as mangrove planting. I'll be honest I was bummed. I really needed to get this CRM ball rolling. But like I said earlier, FISH GODS. My supervisor handed me an invite to a fishery law enforcement seminar hosted at Visayas State University maybe 5 minutes after walking into the office. I freaked.
The 3 day workshop was AMAZING for many reasons
1) Bonding with my Supervisor Chito and Counterpart Benji, as well as getting to know the members of the Inopacan Bantay Dagat or 'Ocean Patrol' loosely
2) The workshop was hosted by the Bureau of Fisheries and Aquatic Resources or BFAR, a provincial department that gives a lot of funding and support to the LGU's CRM efforts
3) We all learned SO MUCH. We covered the new amendments to the fishery ordinances, how to recognize illegal fishing through gear or even examining the fish itself, and watched numerous videos on marine conservation, plastic pollution, and ecosystem protection.
Since returning from the workshop I've been inspired. This was the CRM conversation I was so eager to have! I'm feeling the momentum in the group and am currently writing up some project proposals to keep the conversation going. This is however becoming an increasingly difficult time of year as Filipinos LOVE their holidays. I've set (what I think are) attainable goals to accomplish before December hits and everything is about fiesta, food, and family. People have started asking me if "I'm ready" for my first Filipino Christmas so I'm absolutely clearing my calendar in the name of integration. Plus, it's my birthday month so walang problema 😉
Currently
I'm typing away in our cozy office post lunch. There's a MASSIVE piece of jackfruit on my desk that a local farmer brought in earlier, a common occurrence in the agriculture office. I was told it was mine to eat (also a common occurrence) but I've been encouraging everyone to help me nibble throughout the day. I spent this morning reading up on MPA management and am hoping to have these proposals ready to rock by next week.
I've got an actual to do list now, a supportive home and work environment, and veggies on my plate. Life is good.
---
Jules