HELLO!!!! I had a much more fluid idea for this transition from ACE to Peace Corps but time flies when you're hella stressed (learning a new language, absorbing a new culture, integrating into a foreign community).
This post is finding me a couple days into arriving at my permanent site! By now, I have completed Pre-Service Training (PST) beginning with 2 weeks in Cavite, a province near Manila for Initial Orientation (IO). IO was hosted at the International Institute for Rural Reconstruction (11RR) and essentially served to welcome the new Batch 277 of Peace Corps trainees to the Philippines! There are three total sectors of volunteers; Education (EDU) Children, Youth and Family (CYF) and then my sector Coastal Resource Management (CRM).
IO was an intense immersion into Filipino culture as well as an information BOMB regarding Peace Corps expectations, regulations, safety and security. We were also taught a very basic introduction to Tagalog, the secondary national language of the Philippines behind English. During language/culture sessions we danced, we sang, and we tried balut (partially developed duck embryo). During technical sessions, we learned about the structure of the Filipino government, the local government units related to cultural resource management, and grassroot organizing in fisherfolk communities.
Then, after the longest two weeks of my life, it was off to CBT – Community Based Training. The respective sectors were split and then split again into smaller language clusters to continue training in Tagalog. CRM stayed in several Barangay's in Morong, Bataan. I was in Poblacion, essentially the municipality center. Every municipality has a Poblacion where the municipal hall is located along with other central buildings.
The following 10 weeks FLEW by. Imagine the most stressful week of college finals – group projects, independent projects, essays, and exams. NOW DO THAT 10X. That's CBT. Beginning with courtesy calls (formal meet and greets to the Mayor, the Barangay Kapitan, and other government officials) and ending with a community project (greenhouse made out of plastic bottles at the local high school), my clustermates and I were essentially taking a two year course on 'how to be a successful CRM volunteer' in 10 weeks…peroo like…I think we killed it.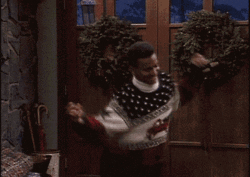 During this time, we were also staying with our first host family! I was placed with Nanay Myrna, a 67-year-old independent single lady who had retired from teaching a couple years ago. She was highly involved in the community of Poblacion, participated in the meetings we hosted and served as a great resource for me when trying to understand the local government dynamics. Nanay was a total go-getter with a huge heart and every time we were out of the house I swear that lady knew EVERYONE. She was extra caring of my pescatarian needs and always willing to help me with my Tagalog even though her English was excellent.
Towards the end of CBT we traveled back to 11RR for several days to test out of Tagalog in a language proficiency exam and find out our permanent sites (this was all a very big deal). I passed! Maybe not with flying colors but I passed! As for site announcements, it was all a very dramatic ordeal as expected from our particularly enthusiastic Program Manager, Ruel. Along with site announcements we were given an information packet detailing the site, its needs, and the housing situation. Drumrollllll
I am working for the Municipality of Inopacan, Leyte in the Municipal Environment and Natural Resources Office !!
But more on that later.
After site placement, we went back to our respective training sites for a week (ish? idk at this point it was all a blur) to pack up before heading to Manila to meet our supervisors and officially swear in as volunteers at the U.S Embassy.
I somehow got roped into singing the Filipino national anthem, 'Lupan Hinirang' in Tagalog and also helped organize the CRM skit for the ceremony appropriately titled: 'Coastal Resource Musical'
read: I'm becoming my mother
It has been A LONG time coming and I fully understand why PST is considered the most stressful part of your service. But hey, I'm officially official AND 'buhay pa' (still alive)!
~stay tuned~
Jules